Lieutenant Governor Luke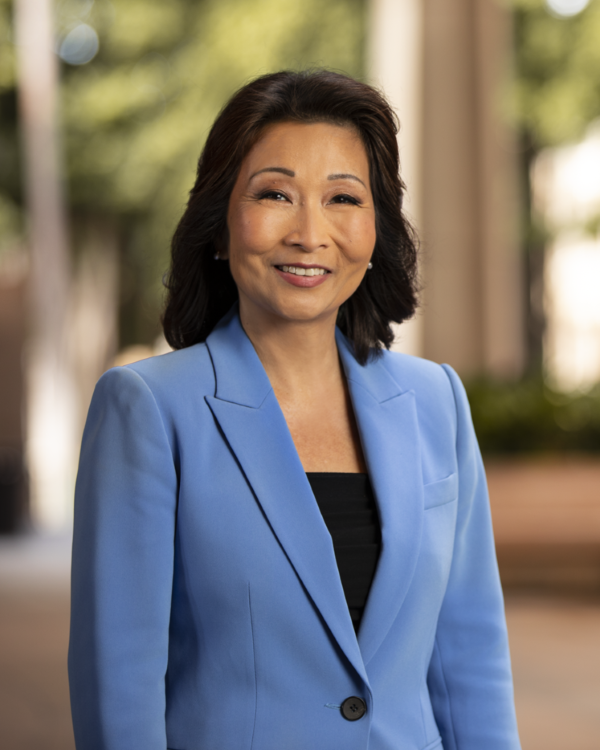 Lieutenant Governor Sylvia Luke (she/her) is the State of Hawaiʻi's 16th lieutenant governor, the third woman to hold the office, and the highest-ranking Korean American in a U.S. statewide position.
Sylvia was first elected to the Hawaiʻi State Legislature in 1998, where she served until 2022. During her twenty-four-year tenure in the State House, she had many roles, most notably as Chair of the Finance Committee where she developed a reputation for bringing transparency and accountability to the State budget for over a decade.
Born in Seoul, South Korea, Sylvia immigrated to Honolulu at the age of nine with her parents and siblings. She attended Queen Kaʻahumanu Elementary School where her 5th-grade teacher helped her learn English. She later graduated from Roosevelt High School and the University of Hawaiʻi at Mānoa. Her first introduction to public service was in college when elected as one of the few female Presidents of the Associated Students of the University of Hawaiʻi. Following her undergraduate degree, she continued her education at the University of San Francisco School of Law.
Throughout Sylvia's career in public service, she has been recognized for her advocacy and leadership by many organizations including Hawaii Women Lawyers, Healthcare Association of Hawaii, Hawaii Technology Trade Association, Korean American Coalition, AARP Hawaii, Hawaiʻi Farm Bureau, Humane Society of the United States, and Hawaiʻi Foodbank as Chair of the Annual State Employees' Food Drive.
Lieutenant Governor Luke is leading the state's broadband expansion efforts and the initiative for universal access to preschool, Ready Keiki, to support the education and futures of Hawaiʻi's keiki.
Sylvia is a wife, mother, dog mom, and former practicing attorney in Honolulu.
Download Lt. Governor Luke's Biography
Download Lt. Governor Luke's Headshot